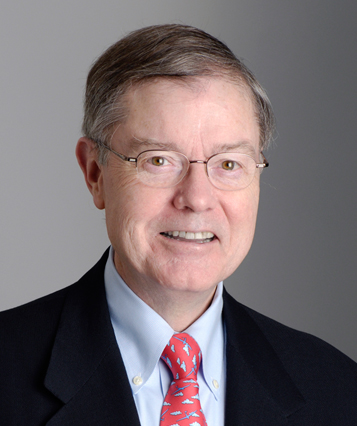 Harold M. Brierley
Chairman and CEO, The Brierley Group LLC
Executive in Residence, Southern Methodist University, Cox School of Business
Founding CEO, Epsilon, Inc.
Founding CEO, Brierley+Partners, Inc.
Founding CEO, e-Rewards, Inc. (now Dynata, Inc.)
Hal began his career in direct marketing more than 40 years ago and remains one of the most innovative and respected strategic thinkers in the field. Graduating Harvard Business School in 1968, he co-founded and served as President and Chief Executive Officer of Epsilon Data Management, one of the nation's leading database marketing companies.
In 1980, Hal was retained as the only outside consultant to work on the design of American Airlines AAdvantage®, the world's first frequent-flyer program. In 1982, he became Vice President of Sales and Advertising for Pan American World Airways, where he launched WorldPass®, Pan Am's frequent-traveler program. In 1983, he was named Senior Vice President of Marketing for Continental Airlines.
In 1985, he founded Brierley+Partners, serving as its Chief Loyalty Architect for some 175 major brands, including American Express, AT&T, Ford, Hertz, Hilton, Lufthansa, Neiman Marcus, Office Depot, 7-Eleven, Sony and United Airlines. He served as CEO through 2006 and Chairman through 2015, when Brierley+Partners was acquired by Nomura Research Institute, one of Japan's largest technology services firms.
In 1999, Hal founded e-Rewards, later renamed Research Now, the world's largest online market research panel with over one million members completing surveys each month for 2,500 research firms. Research Now was acquired by Court Square Capital Partners in 2015 and was renamed Dynata in 2018.
In recognition of his significant contributions and leadership in the industry, Hal was inducted into The Direct Marketing Association Hall of Fame in 2012. He is a recipient of the Edward N. Mayer, Jr. Education Leadership Award, and was a 2016 regional recipient of E&Y's Entrepreneur of the Year for Lifetime Achievement.
He serves on Harvard Business School's Dean's Advisory Board, the Executive Board of the SMU Cox School of Business, the Advisory Board of the Smithsonian National Zoo, and the Executive Board of the Dallas Center for the Performing Arts, the Dallas Symphony, the Baylor Health Care System Foundation, the Dallas Arboretum, North Texas Public Broadcasting and the United Way of Metropolitan Dallas Foundation.
Hal graduated with a BS in Chemical Engineering with highest honors from the University of Maryland and a MBA from Harvard Business School in 1968 as a Baker Scholar with high honors, where he has endowed a Professors Chair in Marketing.